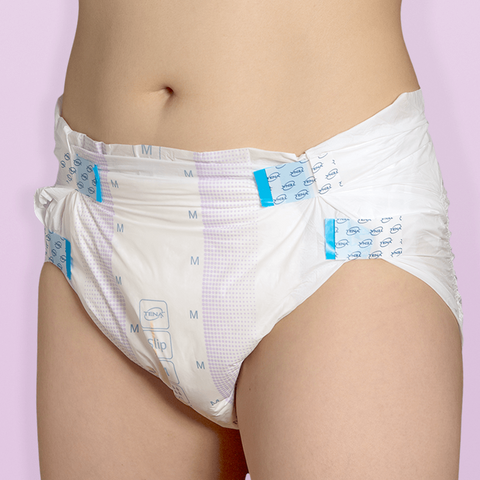 ConvertUps have a limited supply of these thick, babyish plastic-backed European Tena Slip Maxi in size medium. These are hard to find since Tena switched to the "cloth-like" backing. These have crinkly smooth plastic backing sheet, like vintage Pampers, etc.

This auction is for ONE Tena Slip Maxi in size Medium, crinkly plastic-backed disposable diaper. Will fit waist 28-48 inches/73-122 cm. Secures with plastic tapes at both sides. Tapes are re-sealable.

Shipped discretely in plain white packaging, just like ConvertUps. Add these in with your ConvertUps order and we'll combine shipping to save on postage.